1. TOPENG GETAK DANCE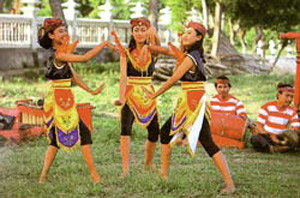 It's a reflection of King Baladewa's movement with strong character, stiff, open minded and straight in revealing every problem is identical Madurese character.
2. RHONDING DANCE
A unify of drama, movement, music art and a piece of joke illustrates a story of a man who pretending to be an obedient Dutch soldier but as a matter of fact opposing the Dutch government.